Manapouri Power Station
Enter your search query in the box below.
Photo Gallery Categories
Home > NZ Photographs > Manapouri Power Station > Switchyard and Water Intake
This photo shows an external view of the Manapouri Powerstation and Lake Manapouri.
At the top you can see the switchyard, and the pylons supporting the 220kV high-voltage cable span across the lake.
Below the switchyard at lake level are the seven head-gates that allow engineers to de-water the generation units so that they can perform engineering work. Behind the head-gates are the penstocks - tunnels in the rock that descend vertically some 200 metres to the power hall below. In front of the head-gates you can see a log-boom that prevents debris being swept into the turbines.
In the distance, below the transmission cables you can see the station control building.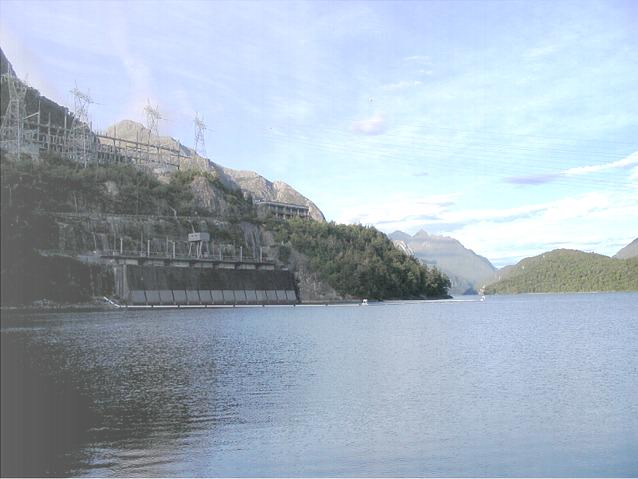 From Wikipedia, the free encyclopedia