Wellington New Zealand from Mt Victoria
Enter your search query in the box below.
Photo Gallery Categories
Home > NZ Photographs > Wellington > Wellington from Mt Victoria
A view of Wellington, New Zealand from the top of Mount Victoria.
The large building in lower centre is New Zealand's national museum, Te Papa. Beyond it lies the administrative heart of the city, with the Michael Fowler Centre, Wellington Public Library and Wellington Art Gallery. New Zealand's Parliament Buildings are obscured by the office buildings to the upper right of the picture.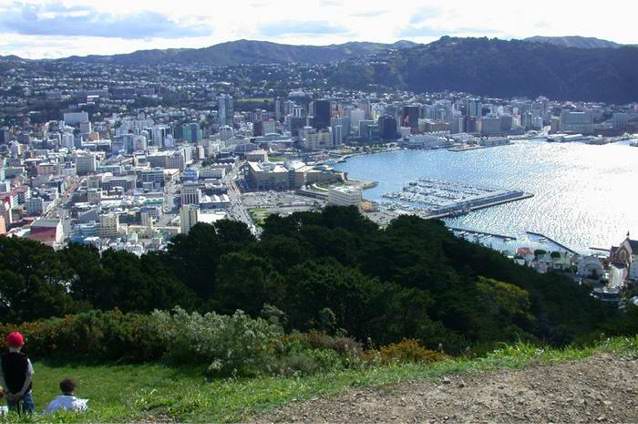 From Wikipedia, the free encyclopedia