Arrowtown
Enter your search query in the box below.
Photo Gallery Categories
Home > NZ Photographs > Queenstown > Arrowtown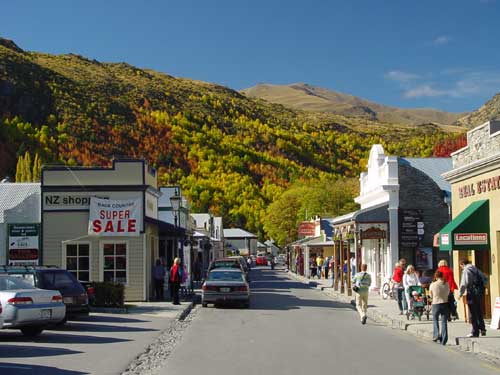 These Photos are copyright protected and are the property of Bellehaven Luxury Vacation Accommodation, Queenstown. They May not be copied or used without their permission.
Arrowtown
From Wikipedia, the free encyclopedia
Arrowtown is a historic gold mining town in the Otago region of the South Island of New Zealand. It is located on the banks of the Arrow River approximately 5km from State Highway 6. There is also road access directly to Queenstown via the Shotover Gorge and a third route via the picturesque Lake Hayes.
According to the 2001 New Zealand census of population and dwellings, usually resident population of Arrowtown was 1692, an 18.2% increase since 1996.
There are many well preserved buildings used by European and Chinese immigrants dating from the gold mining days in the town.