New Zealand Government Links
Enter your search query in the box below.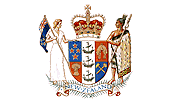 Argentinean Embassy - Embassy of Argentina Wellington New Zealand
Australian High Commission - Embassy of Australia
British High Commission
Cambodian Embassy - The Royal Embassy of Cambodia in Canberra, Australia
Canadian High Commission - Embassy of Canada Wellington New Zealand
Chinese Embassy - People's Republic of China Embassy New Zealand
Consulate General of Portugal - Sydney Australia
European Union - Delegation of the European Commission
French Embassy - Embassy of France New Zealand
Indian High Commission - Embassy of India Wellington New Zealand
Israeli Embassy - Embassy of Israel Wellington
Italian Embassy - Embassy of Italy Wellington New Zealand
Japanese Embassy
Netherlands Embassy - Royal Netherlands Embassy in Wellington
United States Embassy - Wellington, New Zealand
New Zealand High Commission - London
New Zealand Embassy - Washington
Including:
Americas: Argentina, Barbados, Brasilia, Canada, Chile, Colombia, Guatemala, Guyana, Jamaica, Mexico, Paraguay, Peru, Trinidad and Tobago, Uruguay, USA, Venezuela
Asia: Bangladesh, Brunei, Burma - see Myanmar, Cambodia, China, East Timor, Hong Kong-see China, India, Indonesia, Japan, Korea, Republic of, Laos, Macau - see China, Malaysia, Maldives, Mauritius, Mongolia, Myanmar, Nepal, Pakistan, Philippines, Singapore, Sri Lanka, Thailand, Viet Nam
Pacific: American Samoa, Cook Islands, Fiji, Guam, Kiribati, Marshall Islands, Micronesia, Nauru, New Caledonia, Papua New Guinea, Palau, Niue, Samoa, Solomon Islands, Tahiti, Tonga, Tuvalu, Vanuatu
Eastern Europe: Belarus, Bosnia, Croatia, Cyprus, Czech Republic, Estonia, Greece, Hungary, Kazakhstan, Kyrgyz Republic, Latvia, Lithuania, Poland, Russia, Slovakia, Turkmenistan, Ukraine, Uzbekistan
Western Europe: Austria, Belgium, Britain, Denmark, Finland, France, Germany, Ireland, Italy, Luxembourg, Malta, Netherlands, Norway, Portugal, Spain, Sweden, Switzerland, Vatican - see Holy See
Middle East: Bahrain, Iran, Iraq, Israel, Jordan, Egypt, Kuwait, Oman, Qatar, Saudi Arabia, Turkey, United Arab Emirates
Africa: Algeria, Botswana, Egypt, Kenya, Lesotho, Morocco, Mozambique, Namibia, Nigeria, South Africa, Swaziland, Tanzania, Zambia, Zimbabwe
Ministry of Agriculture & Forestry
Ministry of Fisheries
AgriQuality
Animal Control Products
Asure New Zealand - core business is Meat Inspection
Timberlands West Coast
Royal NZ Army - Armed Forces
Royal NZ Air force - Armed Forces
Royal NZ Navy - Armed Forces
Broadcasting Standards Authority
Creative New Zealand - Arts Council of New Zealand
New Zealand Film Archive
NZ Film Commission
NZ On Air
Radio New Zealand | Radio NZ International Online
TVNZ
Consumers | Energy | Economic Development
Stocks | Tax | Trade | Treasury
UP | New Zealand Government Business
UP | New Zealand Government Business
Genesis Power Ltd - state owned enterprise
Meridian Energy - state owned enterprise
Mighty River Power | Mercury Energy | First Electric
Transpower - National electricity grid operator
Energy Efficiency and Conservation Authority
Energy Management Association of New Zealand
UP | New Zealand Government Business
Ministry of Economic Development - formerly Ministry of Commerce
Business Registries Branch - Companies Office
Crown Minerals
Intellectual Property Office
UP | New Zealand Government Business
UP | New Zealand Government Business
Inland Revenue Department - IRD for taxation advice
UP | New Zealand Government Business
Ministry of Foreign Affairs and Trade
Customs Service
New Zealand Trade and Enterprise
Overseas Inv Commission
UP | New Zealand Government Business
Crown Company Monitoring Advisory Unit - CCMAU
Treasury
Office of the Controller and Auditor General
See Also: New Zealand Business Links
UP | New Zealand Government Business
Department of Conservation
Ministry for the Environment
Institute of Environmental Science and Research
Environmental Risk Management Authority
National Institute of Water and Atmospheric Research
Ministry for Culture & Heritage
National Archives of New Zealand
National Library of New Zealand
New Zealand Music Industry Commission
New Zealand Film Archive
NZ Film Commission
NZ Historic Places Trust
Te Papa - National Museum of New Zealand
Ministry of Maori Development - Te Puni Kokiri
Ministry of Pacific Island Affairs
Career Services
Early Childhood Development
Education Gazette
Education Review Office
Learning Media - publishing quality learning materials
New Zealand Qualifications Authority - NZQA
Skill New Zealand - Skills development for work
Teach New Zealand
Department of Labour - DOL
Career Services - Links to Employment related sites
National Advisory Council on the Employment of Women
NZ Government Employment
Work & Income NZ - Government employment agency
Housing New Zealand Limited
Quotable Value - New Zealand's largest valuation and property information company
Tenancy Services
Terralink
Hazardous Substances & New Organisms
HealthEd
Health Research Council
Enable New Zealand - Formerly New Zealand Disabilities Resource Center
Medsafe - Govt health related info site
Mental Health Commission
National Drug Policy Website
National Health Committee
National Radiation Laboratory
New Zealand Health Information Service
Occupational Safety & Health - OSH
Pharmaceutical Management Agency Limited - Pharmac
Citizenship - Internal Affairs
Immigration Service of New Zealand - DOL
New Zealand Passport Office - Internal Affairs
Department of Internal Affairs
Corrections - Jails etc
Courts - Judiciary
Crown Law Office
Law Commission
Parliamentary Council Office - Law drafting office
Police - Dial 111 in Emergency
The Mild Green Initiative - nonprofit society of scholars and philanthropists engaged pro-actively in evidence based policy research, analysis, formulation, advocacy, and information dissemination. On our specific agenda, with no apologies
Elections
Labour Party
National Party
Hon. Clem Simich - was Minister of Police in the 90-99 National Government. He is currently Assistant Speaker in the NZ House of Representatives and shadow attorney general for the National Party.
Conformance, Standards and Statistics | Technology
Ministry of Research, Science and Technology
Foundation for Research, Science & Technology
Geological and Nuclear Sciences
Industrial Research Limited
Institute of Environmental Science and Research Ltd - ESR
The Royal Society of New Zealand
Water & Atmospheric Research - NIWA
Forest Research
Horticultural Research
Landcare Research
New Zealand Institute for Crop & Food Research
International Accreditation
Measurement Standards Laboratory
Standards New Zealand
Statistics NZ | Profile of New Zealand
Housing | Sport | Women | Youth
Ministry of Social Policy
Strengthening Families - Education, Health, Social Welfare
SPARC - Sport and Recreation New Zealand
National Advisory Council on the Employment of Women
Airways Corp - air traffic management company
Civil Aviation Authority
Land Transport Safety Authority - LTSA
Maritime Safety Authority
Transfund - allocating funds from the National Roads Account
Transit New Zealand - State Highway management
Transport Accident Investigation Commission
Auckland | City Councils | Politics | Regional Councils | Environmental Councils
Local Government
Local Government Commission
Auckland City Council
Auckland Regional Council
Franklin District Council
Manukau City
North Shore City Council
Papakura District Council
Rodney District Council
Waitakere City
Christchurch City Council
Hamilton City Council
Napier City Council
North Shore City Council
Palmerston North City Council
Upper Hutt City Council
Wellington City Council
Philippa Barriball - for mayor of Thames Coromandel
Gisborne District Council
Gore District Council
Hastings District Council
Hawkes Bay Regional Council
Kaikoura District Council
Manawatu-Wanganui Regional Council - Horizons.mw
Manawatu District Council
Northland Regional Council
Otago Regional Council
Taranaki Regional Council
Tauranga District Council
Tasman District Council
Wanganui District Council
Whakatane District Council
Wellington Regional Council
New Zealand Environmental Councils - Formerly Regional Councils
Environment Bay of Plenty
Environment Canterbury
Environment Southland
Environment Waikato